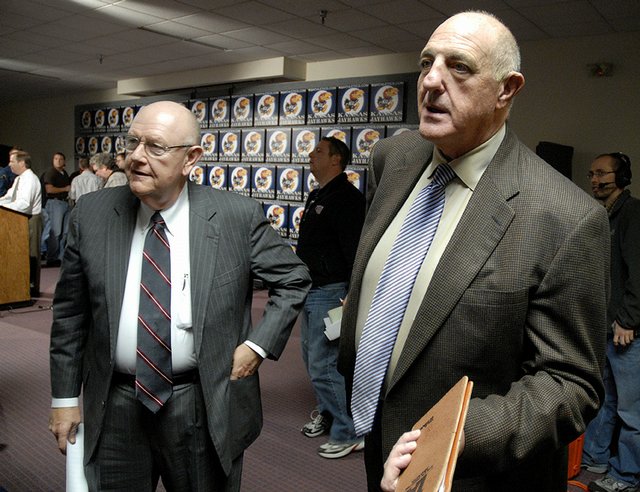 Kansas University chancellor Robert Hemenway, left, and athletic director Lew Perkins visit with an audience member following a news conference concerning the NCAA's response to infractions committed by KU. Hemenway and Perkins discussed the NCAA-imposed penalties Thursday at Hadl Auditorium.
Stories this photo appears in:
The NCAA's decision to strip Kansas University's men's basketball team of one scholarship for the 2007-08 and '08-09 school years took coach Bill Self by surprise.