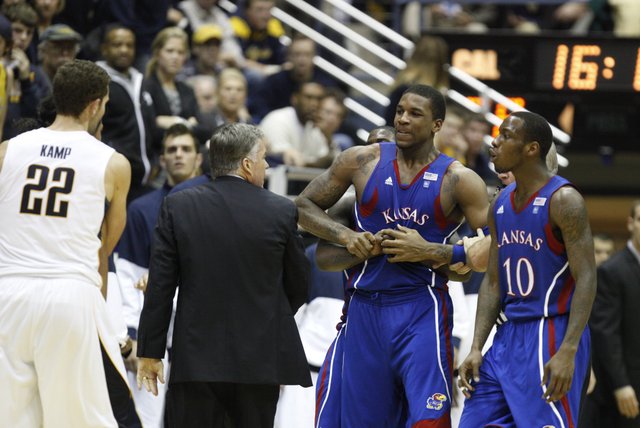 Kansas forward Thomas Robinson tries to break free from being restrained after tempers flared against Cal during the second half as Tyshawn Taylor (10) and Cal's Harper Camp (22) hang out on the periphery.
Stories this photo appears in:

Ho ho ho and mistletoe? Peace on earth, good will toward men? Kansas University's basketball players obviously were saving those sentiments for today through the weekend, not Wednesday night during an intense, heated — call it a Scrooge-like — 78-63 victory over California in Haas Pavilion.