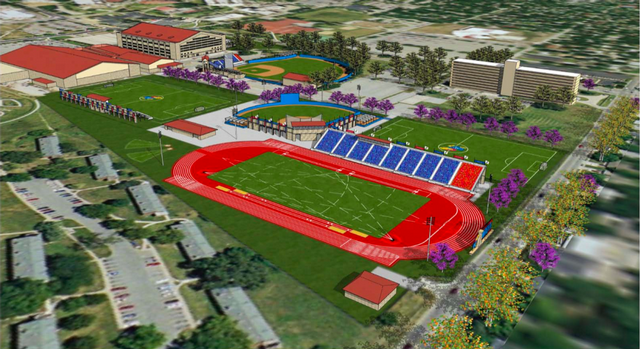 An architectural rendering of a new track-only facility being considered for the area south of the old football practice facility, along 19th Street. There would be seating for 5,000 people. Total costs of the track facility would be about $8 million.
Stories this photo appears in:

The Kansas University Athletic Department released a draft of a self study Wednesday detailing information on budgets, master plans and many other aspects of its operation.