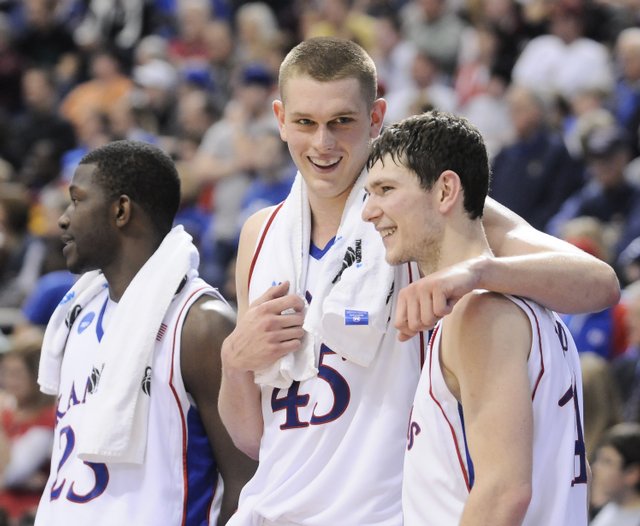 Kansas center Cole Aldrich puts his arm around teammate Tyrel Reed as the seconds waste away in regulation Sunday March 22, 2009 at the Metrodome in Minneapolis. At left is forward Mario Little.
Stories this photo appears in:

Aldrich records rare triple-double
Walter Aldrich adjusted his glasses. His vision was blurred Sunday afternoon as he attempted to watch a CBS-TV reporter interview the star of Kansas University's 60-43 second-round NCAA Tournament victory over Dayton. That would be his son — hometown hero Cole Aldrich. "Grown men aren't supposed to cry," Walter Aldrich said, his eyes welling with tears as he stood in front of his fifth-row seat in the Hubert H. Humphrey Metrodome. Yet he couldn't help but be gripped by emotion on on a day his son recorded the first official triple-double in KU history.