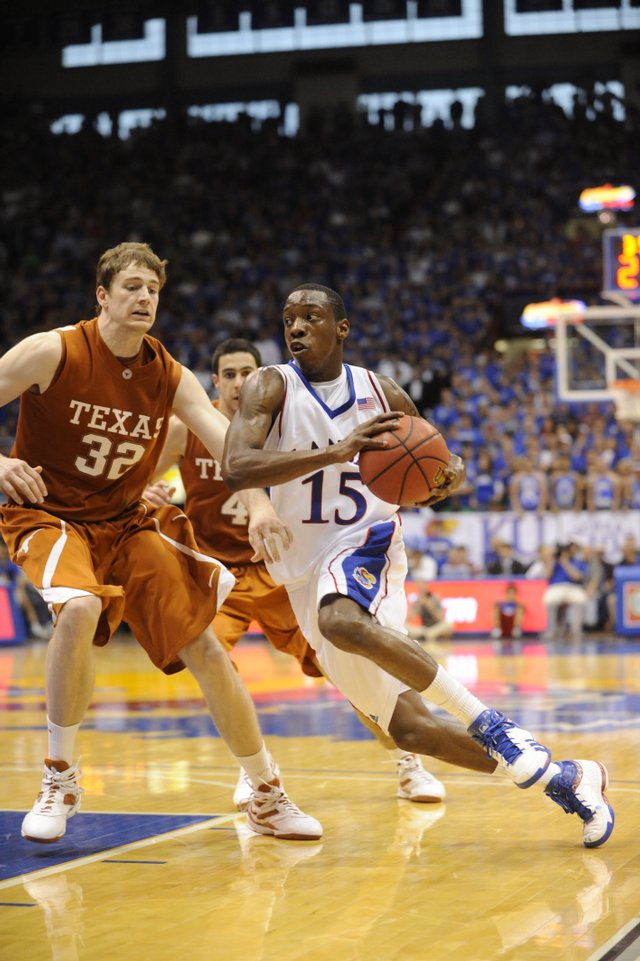 KU's Tyshawn Taylor blows by Texas defender Texas Connor Atchley in the second half of Kansas' 83-73 victory on Saturday, March 7, 2009 at Allen Fieldhouse.
Stories this photo appears in:

Motivated Jayhawks guard relishes unique opportunity
Kansas University sophomore guard Tyshawn Taylor has been selected to attend the 2009 USA Under 19 National team trials June 16-18 at the U.S. Olympic Training Center in Colorado Springs.

Tyshawn Taylor didn't start the second half of Kansas University's 83-73 victory over Texas on Saturday. He understood why, too. "I was kind of out of it. I had three turnovers in the first half," the freshman guard said. "I've just got to play better. Coach told me, 'I'm challenging you. I'm challenging you. What're you going to do?'" Taylor responded by sparking the Jayhawks once he received his chance in the second half.