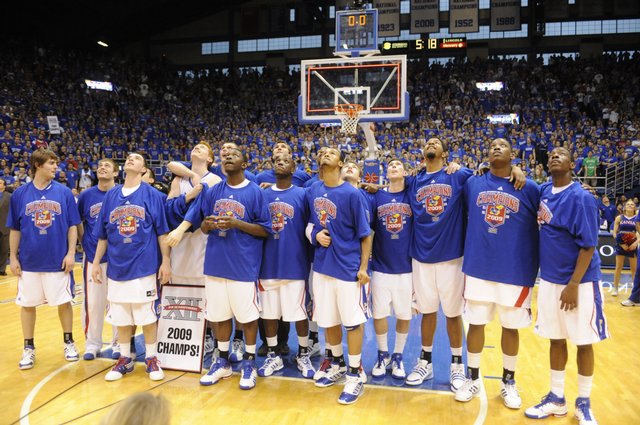 The 2008-09 Kansas men's basketball team checks out the Jumbotron in Allen Fieldhouse after clenching the Big 12 championship with a win over Texas on Saturday, March 7, 2009 at Allen Fieldhouse.
Stories this photo appears in:

They are easy to take for granted at times, with all eyes focused on the big prize — the NCAA basketball championship. But make no mistake about it: Conference titles, like the sixth-straight Big 12 crown Kansas University could clinch with a victory tonight over Oklahoma, are mighty significant, especially to the guys who put in the blood, sweat and tears over a grueling two-month period.