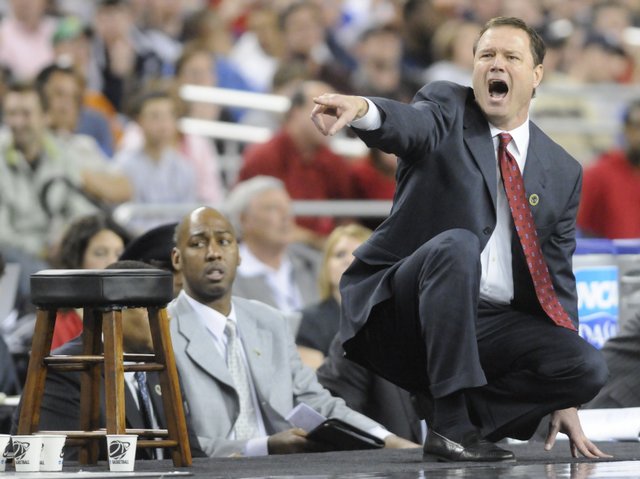 Kansas coach Bill Self gets down on the court as he calls a play with minutes remaining in the game Sunday, March 30, 2008 at Ford Field in Detroit.
Stories this photo appears in:

Kansas University men's basketball coach Bill Self thought the Jayhawks could have — should have? — beaten Syracuse in the CBE Classic championship game.

Memphis, Carolina and UCLA all have links to Kansas
What has four teams, roughly 56 players and is watched by millions of sets of eyes around the globe? The Final Four, of course. And this year, fans of the Big 12 Conference have an overwhelming number of reasons to pay attention.