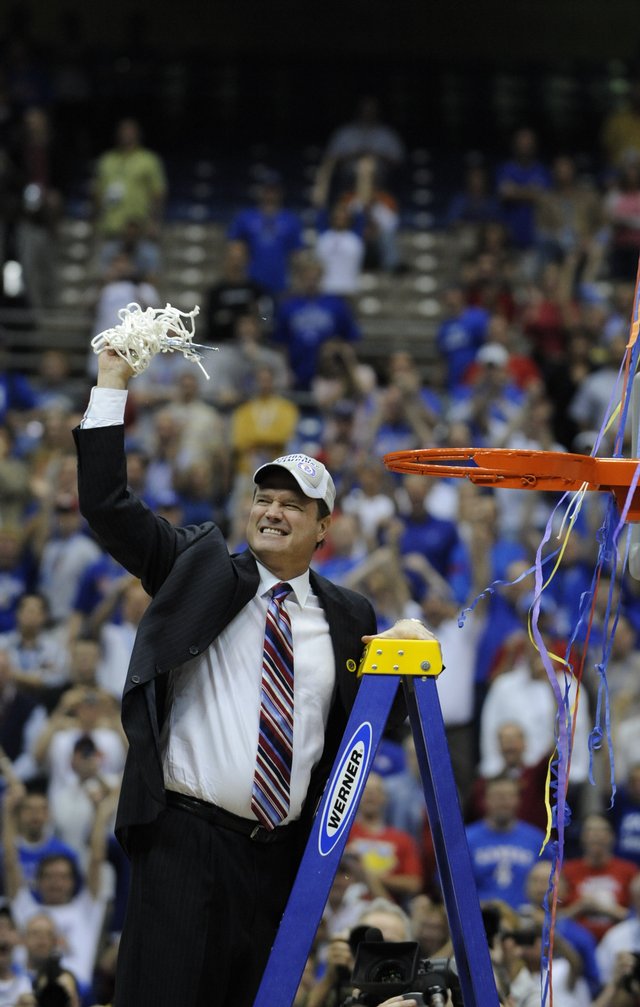 Kansas coach Bill Self pumps the net after the clipping ceremony. Self and the Jayhawks won the national title in his fifth year at KU.
Stories this photo appears in:

Lure of NBA makes consecutive titles difficult
Winning back-to-back NCAA basketball championships is highly unlikely in this day and age of parity and one-and-dones to the NBA. Yet recent history reminds all it's not unthinkable to clip the nets on college hoops' biggest stage two years in a row.