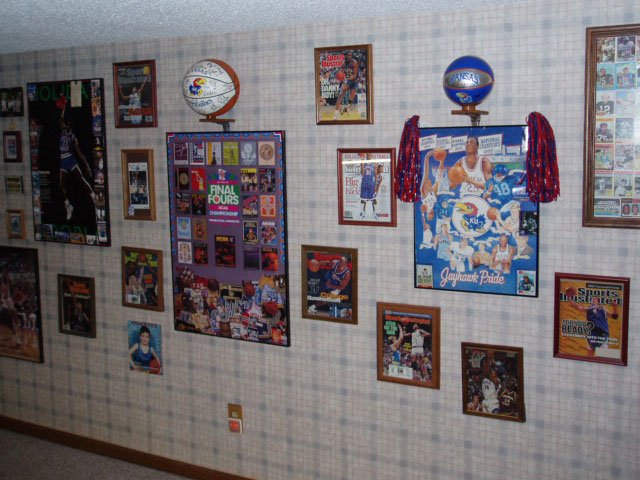 We have quite a KU basketball shrine in our game room at home. Below is a partial pic. Every KU basketball Sports Illustrated cover, autographs, signed basketballs, etc
Stories this photo appears in:
I have a Jayhawk t-shirt that features the 1929 version of the Jayhawk, with the caption "OLD SCHOOL," that has become a must-wear during KU games. It is very special to me since my 12-year-old son Hunter purchased it for my birthday last year using his own allowance money that he had saved.