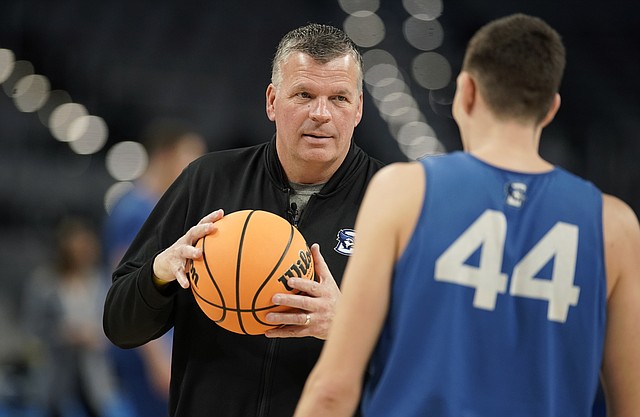 Creighton head coach Greg McDermott talks with Creighton forward Ryan Hawkins (44) during the Bluejays' practice on Wednesday, March 16, 2022 at Dickies Arena in Fort Worth, Texas.
Stories this photo appears in:

Here's what you should know about No. 9 seed Creighton heading into its second-round matchup with top-seeded Kansas. The Bluejays' biggest question is about the status of sophomore center Ryan Kalkbrenner, who injured his left knee in the first round on Friday.