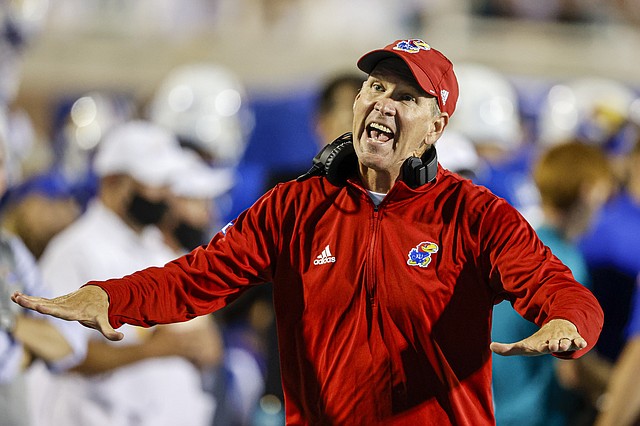 Kansas coach Lance Leipold yells at an official as the team plays against Coastal Carolina during the second half of an NCAA college football game in Conway, S.C., Friday, Sept. 10, 2021. Coastal Carolina won 49-22. (AP Photo/Nell Redmond)
Stories this photo appears in:

The Kansas football team has been projected for the 12th consecutive season to finish last in the Big 12, according to the preseason poll released Thursday.

Lance Leipold, like most head coaches, takes on a number of responsibilities from the sideline during a game. One of his duties, the Kansas football coach said this week, is letting officials know when they miss a call on the field that impacts his players.