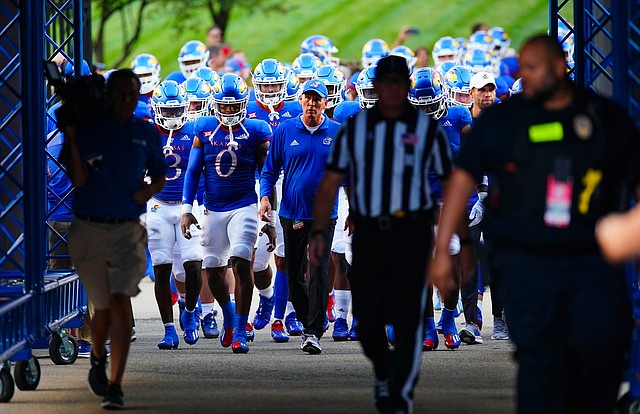 Kansas head coach Lance Leipold and the Jayhawks take the field for kickoff against South Dakota on Friday, Sept. 3, 2021 at Memorial Stadium. (Photo by Nick Krug/Special to the Journal-World)
Stories this photo appears in:

Whether it will become a new Kansas football tradition remains to be seen, but for the second straight season the Jayhawks will kick off their schedule with a Friday night home opener in 2022.

The Kansas football team's current four-game losing streak isn't the first such skid head coach Lance Leipold has encountered while trying to rebuild an FBS program. And some of the philosophies Leipold and his longtime coordinators leaned on at Buffalo a few years ago, they expect, will work for the Jayhawks, too.