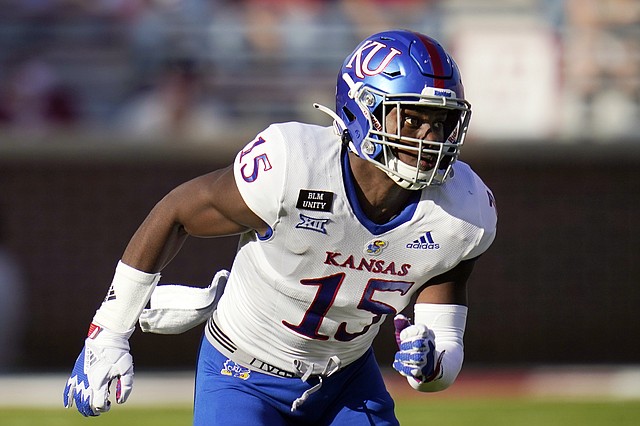 Kansas linebacker Kyron Johnson follows a play during a game at Oklahoma on Nov. 7, 2020.
Stories this photo appears in:

The Philadelphia Eagles selected Kansas' Kyron Johnson in the sixth round of the NFL Draft on Saturday after trading up seven spots to No. 181 to acquire him.

Though the Kansas football team registered just one victory during Big 12 play in 2021, the conference's coaches didn't overlook two of the Jayhawks' most impactful players when making all-league selections.

When Kansas football players were informed after practice on Tuesday that a representative from the NFLPA Collegiate Bowl was in attendance and about to address the team, Kyron Johnson "knew something was up."