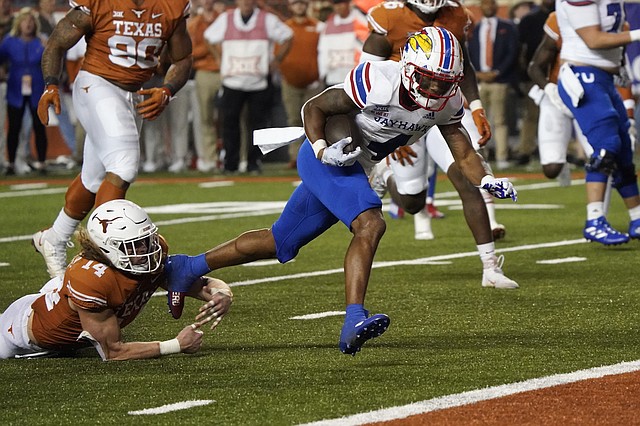 Kansas running back Devin Neal (4) runs through the tackle of Texas defensive back Brenden Schooler (14) for a touchdown during the second half of an NCAA college football game in Austin, Texas, Saturday, Nov. 13, 2021. (AP Photo/Chuck Burton)
Stories this photo appears in:

The Jayhawks had to try and rally back on the road at TCU Saturday without Devin Neal in the second half.

On a Kansas football team exhilarated by the Jayhawks' 57-56 overtime victory at Texas, running back Devin Neal couldn't help but feel overcharged emotionally by the result as he contemplated what happened late Saturday night.