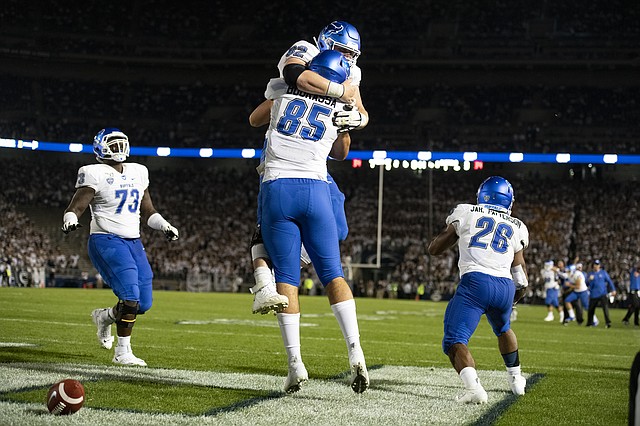 FILE — In this AP file photo, Buffalo tight end Julien Bourassa (85) celebrates his touchdown catch with Mike Novitsky (62) in the second quarter of an NCAA college football game against Penn State in State College, Pa., on Saturday, Sept. 7, 2019. Novitsky transferred to Kansas in the summer of 2021, after two seasons of starting at center for Buffalo. (AP Photo/Barry Reeger)
Stories this photo appears in:

Before Mike Novitsky became a starter as a redshirt freshman at Buffalo, his head football coach, Lance Leipold, doesn't mind admitting now that the coaching staff was more than a little concerned about the state of the team's center position at the time.