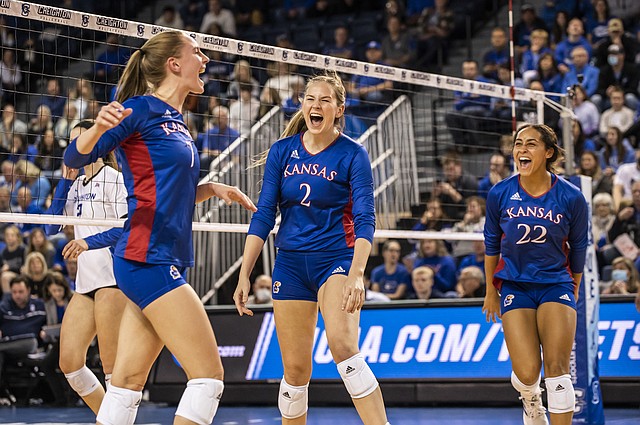 Kansas volleyball teammates Jenny Mosser, Rachel Langs and Camryn Turner celebrate after a KU point during a second-round NCAA Tournament match versus Creighton at D.J. Sokol Arena in Omaha, Neb., on Dec. 3, 2021.
Stories this photo appears in:

Even as he watched his Kansas volleyball team steadily improve before his eyes as the postseason drew near, head coach Ray Bechard thought the Jayhawks were only playing "OK" offensively. Then came a breakthrough performance at Creighton in the second round of the NCAA Tournament.

One NCAA Tournament upset win wasn't enough for the Kansas volleyball team. The Jayhawks made it two in as many nights on Friday, in Omaha, Neb., where KU took down host Creighton in four sets.