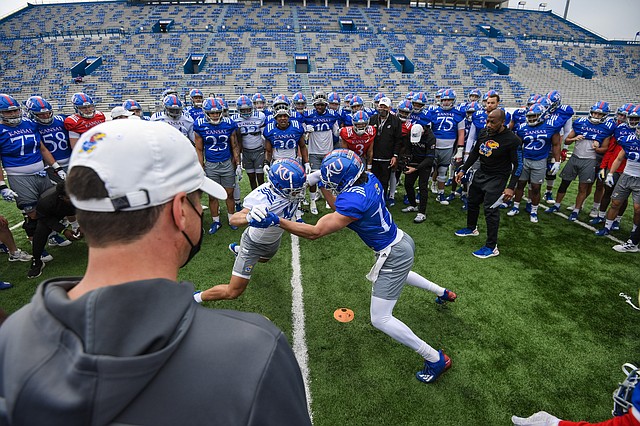 Members of the Kansas football team circle up to watch teammates battle through a drill during a spring practice at David Booth Kansas Memorial Stadium, in April of 2021.
Stories this photo appears in:

It will still be a little while before Kansas football coach Lance Leipold feels like he truly knows his team's personnel. Just as the Jayhawks' new leader got to campus a few weeks ago, many of the players were wrapping up spring semester finals and headed out of town. So — for now at least — Leipold is waiting to make any judgments about the roster he inherited.

As they go through the final week of spring practices, Kansas football players know it might be a matter of days before they have a new head coach leading them.