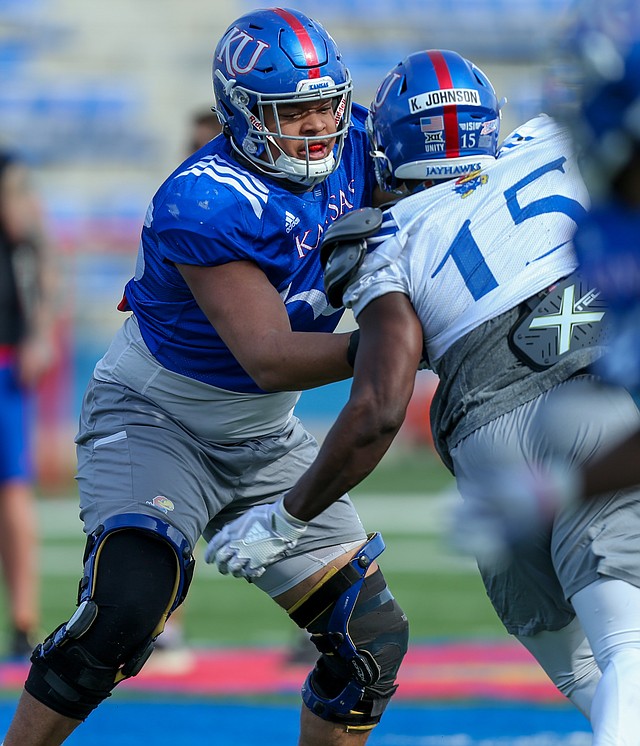 Kansas offensive lineman Earl Bostick Jr. blocks the pass rush of linebacker Kyron Johnson during a 2021 spring practice.
Stories this photo appears in:

When Kansas football quarterback Jason Bean got sacked five times during a Week 2 loss against Coastal Carolina — the team's first FBS opponent of the season — no one knew for sure how much of an issue protecting the QB would be for the Jayhawks. In the three games since then, however, the play of KU's offensive line has improved, and Bean has only suffered one sack.

Ahead of KU's nonconference finale at Duke (3 p.m. Saturday, ACC Network), Earl Bostick Jr. reflected on his career path and looked ahead to how KU's O-linemen hope to make progress.

Late in the 2020 season Kansas offensive lineman Earl Bostick Jr. moved from right tackle to left tackle. It looks like he's there to stay.