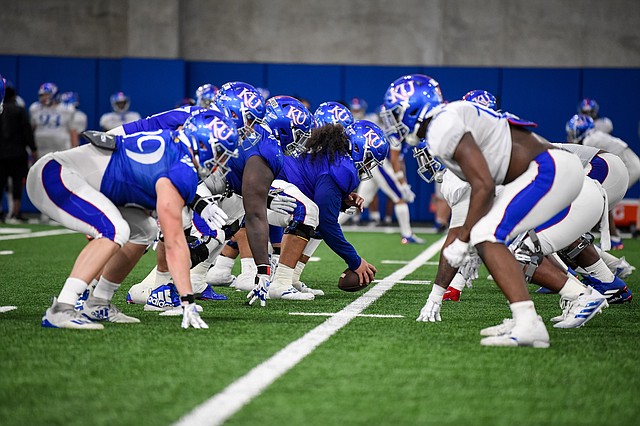 Kansas football players line up and prepare for a snap during a spring practice on April 9, 2021, in the Jayhawks' indoor practice facility.
Stories this photo appears in:

In each of his 14 previous years as a head coach, Lance Leipold headed into his team's preseason camp with a wealth of knowledge about the program's personnel and a strong handle on what he and his staff could expect from most of the players once practices began. Leipold's first summer in charge of the Kansas football program brings with it an entirely different set of circumstances.

A couple of weeks into spring practices, some of the Kansas football team's more experienced players already are spotting promising traits and signs from their young teammates.