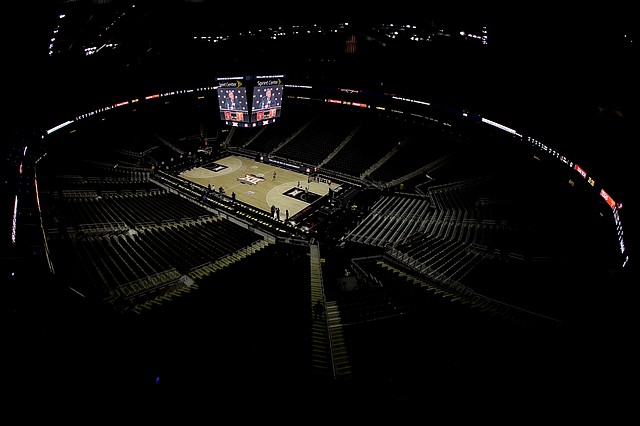 Big 12 commissioner Bob Bowlsby is seen on the big screen in an empty Sprint Center as he talks to the media after canceling the remaining NCAA college basketball games in the Big 12 Conference tournament due to concerns about the coronavirus Thursday, March 12, 2020, in Kansas City, Mo. (AP Photo/Charlie Riedel)
Stories this photo appears in:

A new year is upon us and one of the craziest sports years in recent memory is now finished. Here's a quick look back at the biggest events and happenings in the world of KU sports in 2020.

The NCAA's recent show of support for compensation through endorsement deals for college athletes was a win for the athletes. But there are still so many questions to ask, loopholes to close and concerns to consider before this development can be called a success for college athletics. By Matt Tait