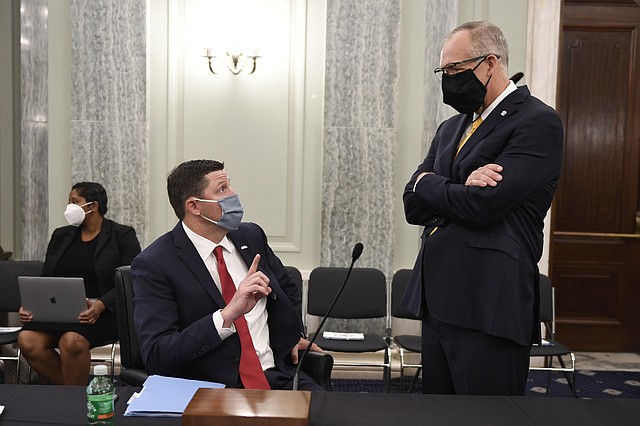 University of Mississippi Vice Chancellor for Intercollegiate Athletics Keith Carter, left, talks with Southeastern Conference Commissioner Greg Sankey, right, before they testify at a Senate Commerce Committee hearing on Capitol Hill in Washington, Wednesday, July 1, 2020. The hearing is looking at the National Collegiate Athletic Association Board of Governors' recent report on student-athlete compensation and the modernization of rules related to name, image, and likeness (NIL) commercialization.
Stories this photo appears in:

Southeastern Conference Commissioner Greg Sankey told a U.S. Senate committee Wednesday that there needs to be a uniform federal law to regulate the compensation of college athletes instead of a series of state-level versions with differing requirements.