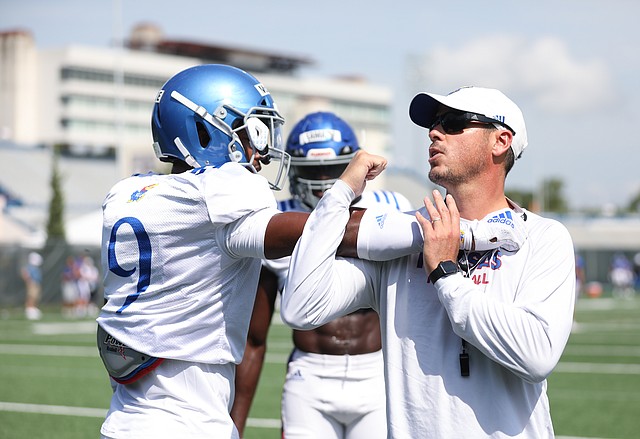 Kansas defensive coordinator D.J. Eliot works on technique with linebacker Najee Stevens-McKenzie during practice on Friday, Aug. 9, 2019.
Stories this photo appears in:

A handful of University of Kansas football coaches are stepping up to fill the void left by the cancellation of spring practices and this year's spring game, which had been slated for Saturday.

Now that D.J. Eliot has 15 spring practices and two-plus weeks of preseason camp behind him, Eliot is much more familiar with the defensive personnel on the Kansas football roster than he was when he agreed to become the defensive coordinator for head coach Les Miles. By Benton Smith