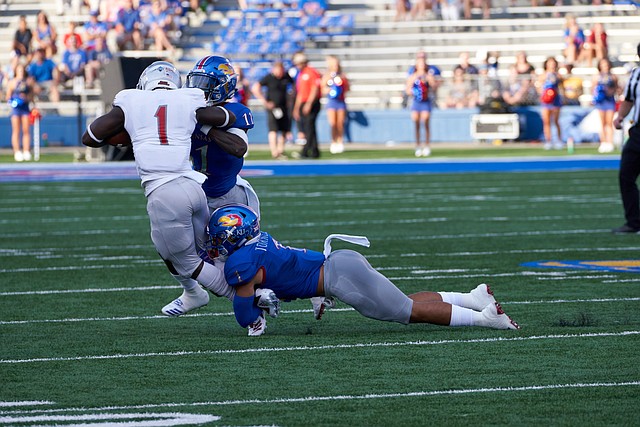 Kansas safeties Bryce Torneden (1) and Mike Lee (11) tackle Nicholls State running back Dontrell Taylor (1) during the first half on Saturday, Sept. 1, 2018 at Memorial Stadium.

Stories this photo appears in:

It happens all the time in sports. It starts to occur to the underdog from the smaller conference that it's about to score a significant victory. The moment becomes too big. The jitters set in. The underdog makes one too many mistakes and the bigger school escapes with a victory.