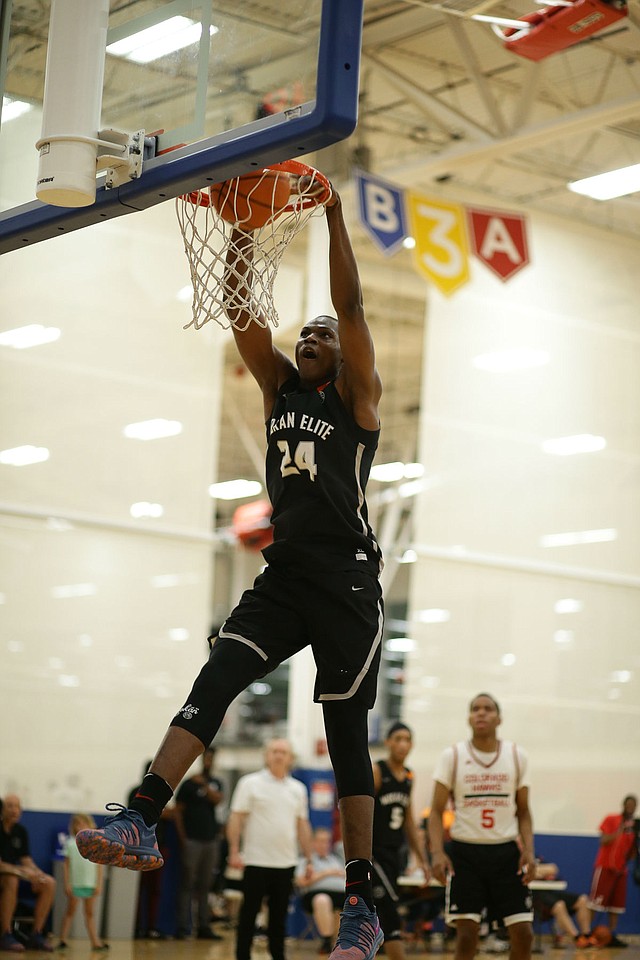 N'Faly Dante, No. 4-ranked prospect by Rivals in Class of 2020, dunks during showcase game Saturday night at KC Classic at Sports Pavilion Lawrence. (Photo by Darryl Woods/810 Varsity).
Stories this photo appears in:

The best basketball prospect playing Saturday night on Court 3 at Lawrence Sports Pavilion wasn't difficult to spot. He was the one calling for the ball and more often than not, not having it passed to him.