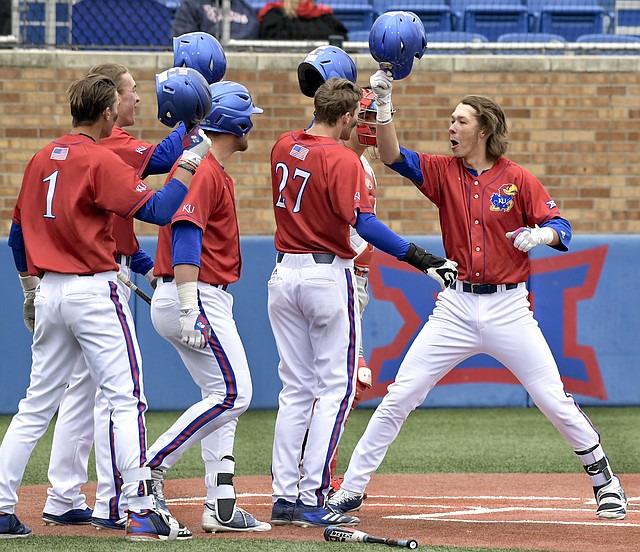 Kansas freshman Skyler Messinger, right, celebrates with his teammates Sunday, March 11, 2018, following a series sweep of St. John's.
Stories this photo appears in:

The players in the Kansas baseball dugout just couldn't help themselves while Skyler Messinger trotted around the bases. When Messinger crossed home plate, he was surrounded by his teammates on the field. He chest bumped catcher Jaxx Groshans and handed out as many high fives as he could. His three-run homer proved to be the difference in KU's 6-5 win over No. 20 St. John's.