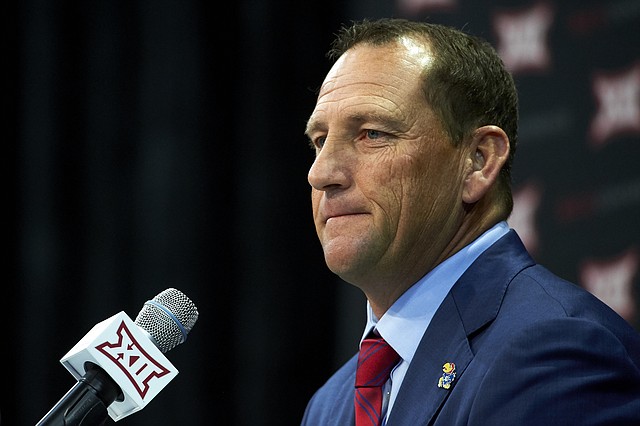 Kansas football head coach David Beaty speaks during NCAA college football Big 12 media days in Frisco, Texas, Monday, July 16, 2018. (AP Photo/Cooper Neill)
Stories this photo appears in:

The fourth-and-1 decision arrived Thursday for David Beaty in the form of his final press conference until the week of the season-opener against Nicholls State.

Dealing in reality, one must conclude that Beaty has made a scholarship situation that seemingly only had one way to go (up) neither better nor worse during his three-and-a-half years on the job.

As David Beaty's breakout session with reporters drew to a close Monday afternoon at Big 12 Football Media Days, a question brought the fourth-year Kansas football coach back to the day he took over the program, in December of 2014. The straight-to-the-point inquiry led Beaty to close his day at Ford Center at The Star with a staggering reply. By Benton Smith