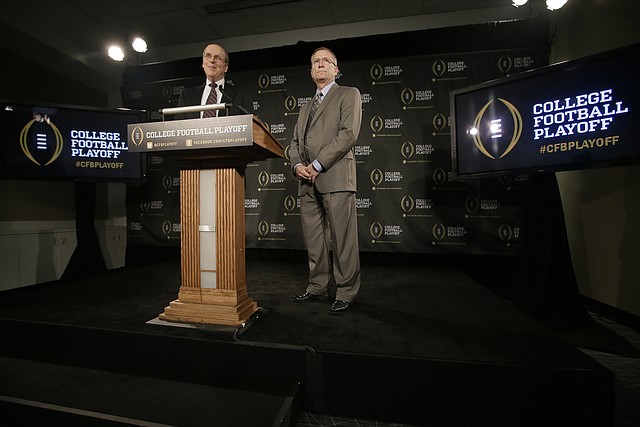 FILE — Bowl Championship Series executive director Bill Hancock, left, and former Arkansas athletic director Jeff Long, chairman of the College Football Playoff Committee, announce the 12 members selected to the committee during a news conference, Wednesday, Oct. 16, 2013, in Irving, Texas. The University of Kansas announced Long as its new athletic director on July 5, 2018. (AP Photo/Tony Gutierrez)
Stories this photo appears in:

It was important to Kansas chancellor Doug Girod to land an athletic director who has a national profile.

When chancellor Douglas A. Girod named Jeff Long the new athletic director at the University of Kansas on Thursday, the announcement came accompanied by comments from many prominent figures throughout college athletics who have crossed paths with the former Arkansas A.D.