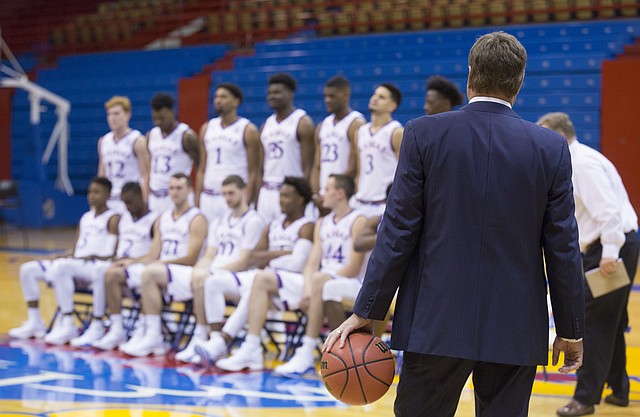 Kansas head coach Bill Self watches off camera while his players are positioned for a players-only team portrait during Media Day on Friday, Oct. 13, 2017 at Allen Fieldhouse. Members of the men's basketball team were available for photographs and interviews with various media outlets.
Stories this photo appears in:

Predictably, at the end of Friday's Kansas basketball Media Day, Bill Self deftly handled questions about the Adidas scandal that rocked college basketball three weeks ago and keeps on rockin'.