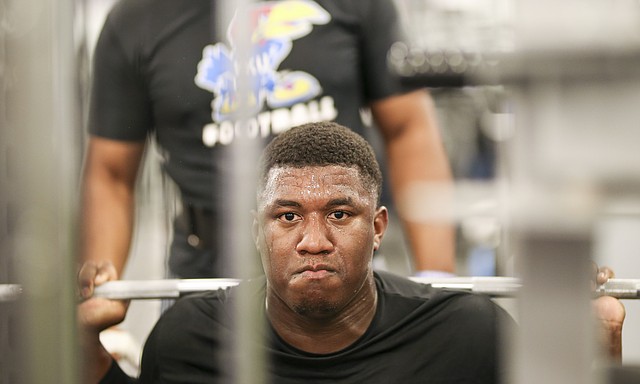 Sweat pours from the face of Kansas defensive tackle Daniel Wise as he prepares for a squat at the Anderson Family Football Complex on Thursday, June 29, 2017.
Stories this photo appears in:
In explaining his well meaning post-game tirade directed at some teammates not playing with enough passion, junior defensive tackle Daniel Wise just might have unwittingly exposed a deep-rooted flaw in the team's thinking. By Tom Keegan
Family and close friends at the Wise household in Lewisville, Texas gathered to watch the television coverage of the third day of the NFL draft. Everyone in the room was confident that an NFL team would select Deatrich Wise it was just a question of when.