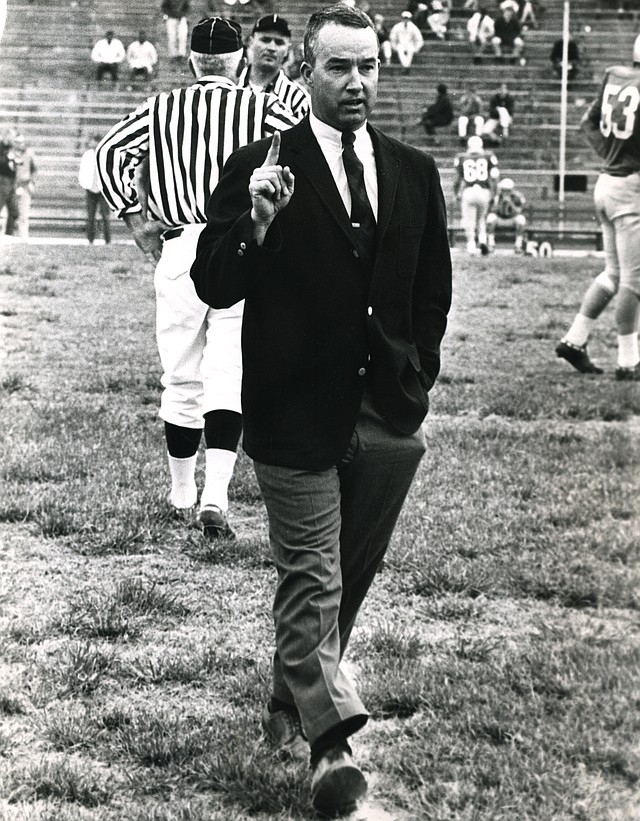 Pepper Rodgers, Kansas football coach from 1967-70, won the Big Eight title in 1968 with one remarkable stable of assistant coaches.
Stories this photo appears in:

Former Kansas football coach Pepper Rodgers, who led the Jayhawks to the 1969 Orange Bowl, died Thursday at age 88.

Pepper Rodgers left Kansas before quarterback David Jaynes was eligible to play for him, but no hard feelings. Quite the contrary. Jaynes has organized a Kansas reunion for Rodgers, who will celebrate his 85th birthday Saturday at Memorial Stadium with former assistants and players during the Kansas-TCU football game.