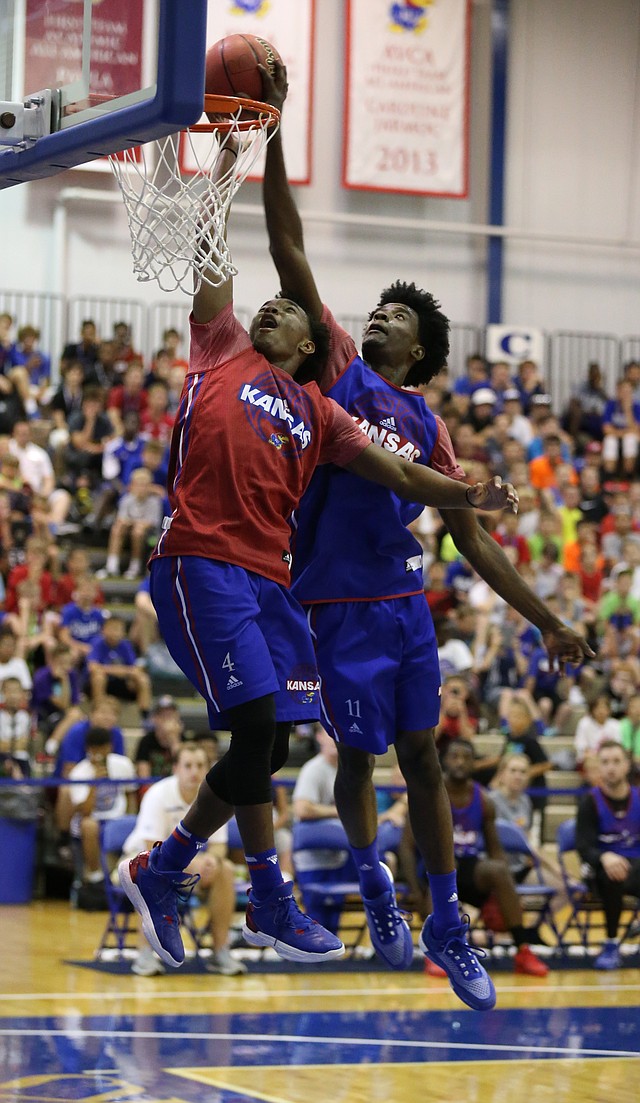 Red Team guard Devonte' Graham has his dunk stuffed at the rim by Blue Team guard Josh Jackson on Wednesday, June 15, 2016 at the Horejsi Athletic Center.
Stories this photo appears in:

With summer school behind him, the fall semester in full swing and the official start of the 2016-17 season a little more than a month out, KU freshman Josh Jackson already has been able to get feedback on several of the factors that influenced him to pick Kansas in early April. So far, Jackson's KU experience has lived up to what he visualized all those months ago. By Matt Tait

Freshmen Josh Jackson, Udoka Azubuike and Mitch Lightfoot showed that, even in a pick-up basketball environment, they understand clearly that the easiest way to earn minutes on a Bill Self-coached team is to give maximum effort when they're on the floor and make that the baseline for the rest of their game.