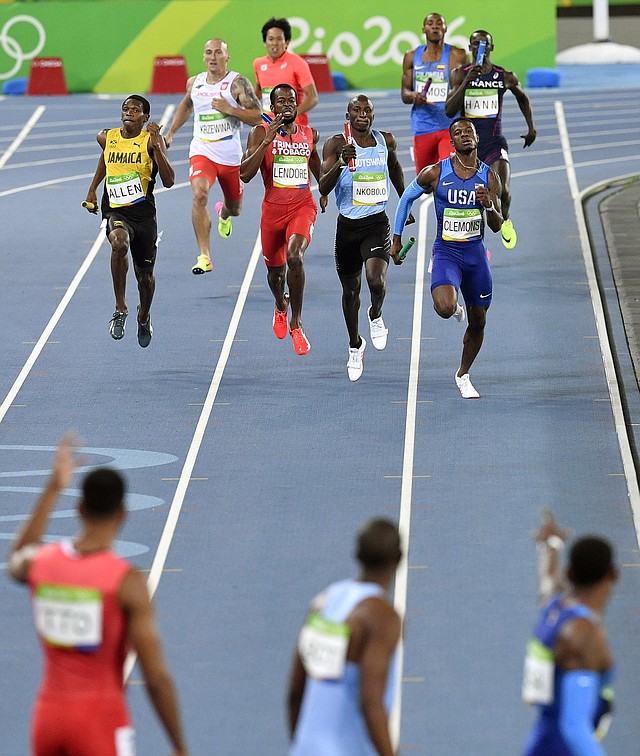 United States' Kyle Clemons, right, competes in a men's 4x400-meter relay heat during the athletics competitions of the 2016 Summer Olympics at the Olympic stadium in Rio de Janeiro, Brazil, Friday, Aug. 19, 2016. (AP Photo/Martin Meissner)
Stories this photo appears in:

Earlier this month, four former Jayhawks made their way to Rio de Janeiro to compete for their countries at the 2016 Summer Olympics. One came home with a gold medal and all four came home with memories that figure to last a lifetime.By Matt Tait

Former Kansas track & field sprinter Kyle Clemons became the latest Jayhawk to capture a gold medal on Saturday, after the United States won the 4x400-meter relay event inside Olympic Stadium in Rio de Janeiro, Brazil.