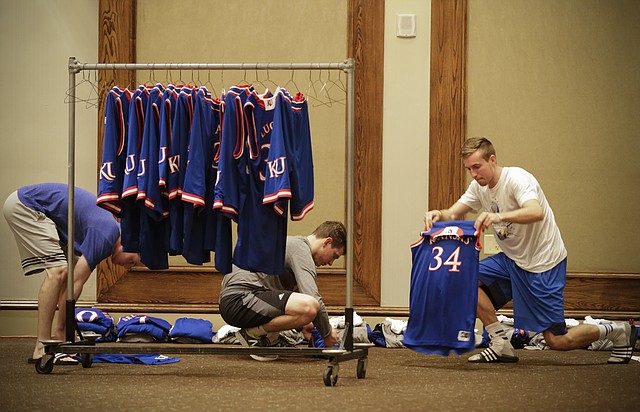 Kansas University men's basketball student managers, Chip Kueffer, Baldwin City, right, Jay Turnipseed, Houston, Texas, left, and Tim Skoch, Hastings, Neb., work to fold and bundle uniforms and other articles of clothing prior to a team meeting on Tuesday, Nov. 24, 2015 at the Westin Maui in Lahaina, Hawaii. The managers abide by a strict procedure for organizing and laundering all of the gear that accompanies the Jayhawks during their travels but often have to improvise on the road when faced with a quick turnaround between games.
Stories this photo appears in:

Kansas and Michigan State are participating in the Final Four after all, albeit on a much smaller scale than expected.