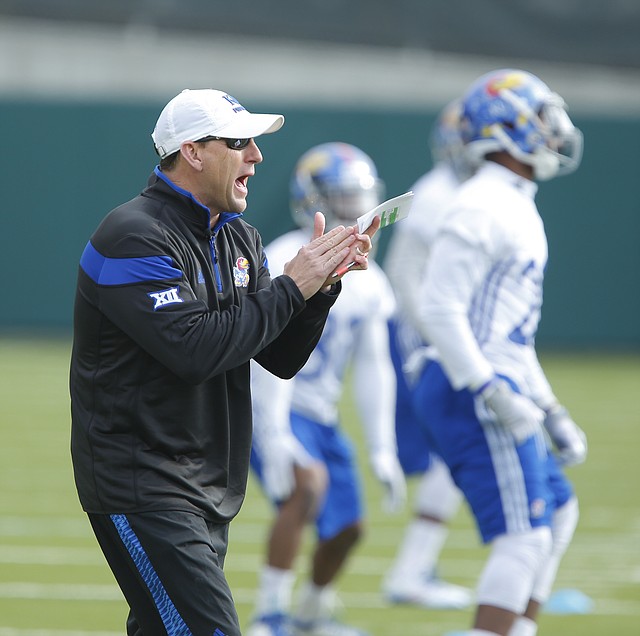 Kansas head coach David Beaty tries to keep his team amped up during spring practice on Tuesday, March 24, 2015.
Stories this photo appears in:

The college head coaching careers of West Virginia's Dana Holgorsen and first-year Kansas University football coach David Beaty have more than a few similarities.

He can't officially play for the Kansas University football team for another year, but one newcomer added to the team this summer already has impressed head coach David Beaty enough to earn some praise near the end of preseason camp. By Matt Tait

August has arrived and that means another Kansas University football season is officially upon us.