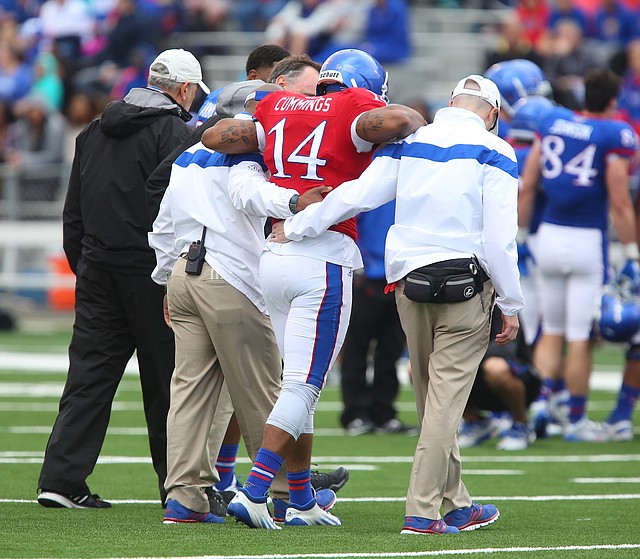 Blue Team starting quarterback Michael Cummings his helped off of the field by trainers during the Spring Game on Saturday, April 25, 2015 at Memorial Stadium.
Stories this photo appears in:

Last April, senior walk-on Michael Glatczak became a well-known name in KU football circles for a fluke hit he made in the annual spring game that left quarterback Michael Cummings with a serious knee injury. Today, Glatczak has moved past the play and is looking to make a name for himself in another way. By Matt Tait

Quarterback Michael Cummings, entering his senior season with KU, took a helmet to his left knee in the program's spring game. The injury looked bad that afternoon, and the result proved worse. Cummings had surgery on the knee in June and is likely to miss the entire 2015 season. By Benton Smith

Kansas senior quarterback Michael Cummings will require surgery on his left knee, KU coach David Beaty announced in a release Monday morning.