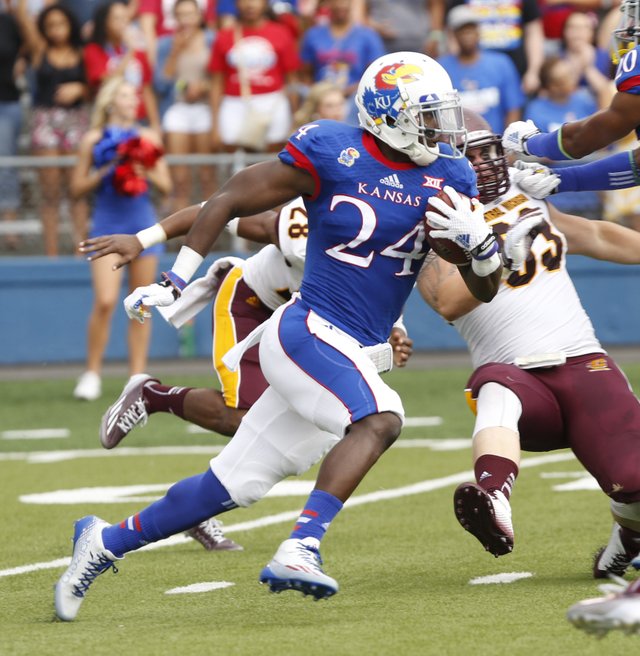 KU senior JaCorey Shepherd (24) makes a move for good yards on Saturday, September 20, 2014 at Memorial Stadium.
Stories this photo appears in:

JaCorey Shepherd began his Kansas University football career as a wide receiver, but he'll enter the NFL as a cornerback after turning heads in the secondary during his final three seasons for KU. Philadelphia made the 5-foot-11 defensive back the 15th pick in the sixth round of the NFL Draft on Saturday.

Wednesday night in Tampa, Florida, Kansas University senior cornerback JaCorey Shepherd received this year's Lee Roy Selmon Community Spirit Award, given annually to athletes who go above the call of a student, amateur or professional athlete by demonstrating a deep care for others and a connection to the moral growth of their community. By Matt Tait

A game-day breakdown of Saturday's Kansas-Baylor football game. By Matt Tait