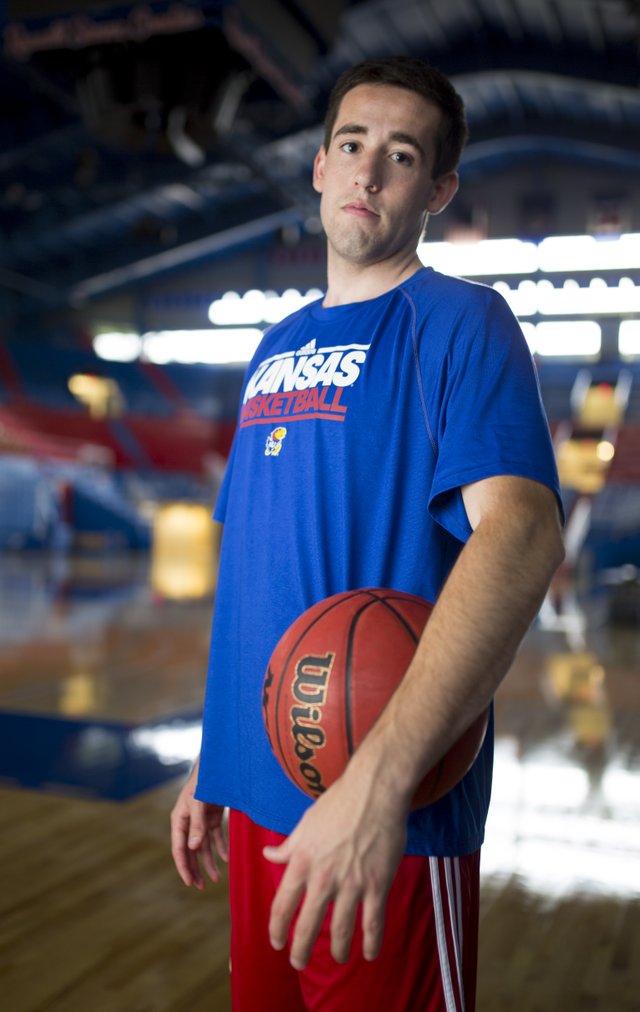 Kansas University freshman walk-on Josh Pollard is pictured Friday, Sept. 5, 2014, at Allen Fieldhouse. Pollard is the nephew of former Kansas standout Scot Pollard.
Stories this photo appears in:

It was extremely difficult for walk-on Josh Pollard to walk away from Kansas University's basketball team.

Non-scholarship player likely to continue career closer to Utah home
Josh Pollard, who played at KU his freshman year as a walk-on, will transfer to a school likely closer to his Utah home.
By J-W Staff Report
June 4, 2015 10:31 a.m.

Walk-on Josh shorter, tamer than his once-wild 7-foot uncle
Clean-cut Kansas University basketball walk-on Josh Pollard appears to be a bit more conservative than his uncle — always-outspoken Scot Pollard, who painted his fingernails and toenails in college and wore a mohawk and mutton chops in the NBA. By Gary Bedore