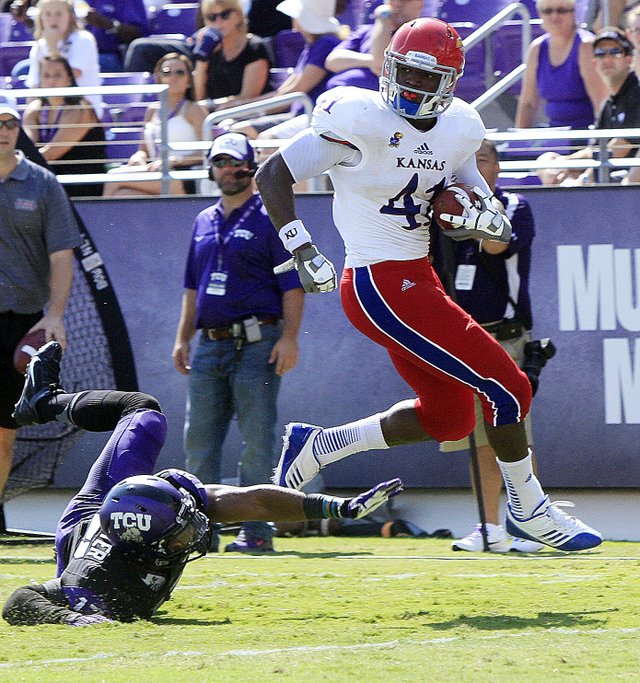 Kansas tight end Jimmay Mundine (41) eludes TCU's Sam Carter (17) for a touchdown in the second half of TCU's 27-17 victory over KU on Oct. 12, 2013.
Stories this photo appears in:

Players and coaches on Big 12 defenses won't be the only folks looking out for Kansas University senior tight end Jimmay Mundine this fall. The John Mackey Award Selection Committee has placed Mundine, a 6-foot-2 senior from Denison, Texas, on its preseason watch list.

The aspect of coach Charlie Weis' second KU team that emits the most light just might be its mind-set and mental toughness, which was called upon often during Saturday's 27-17 loss at TCU. By Matt Tait