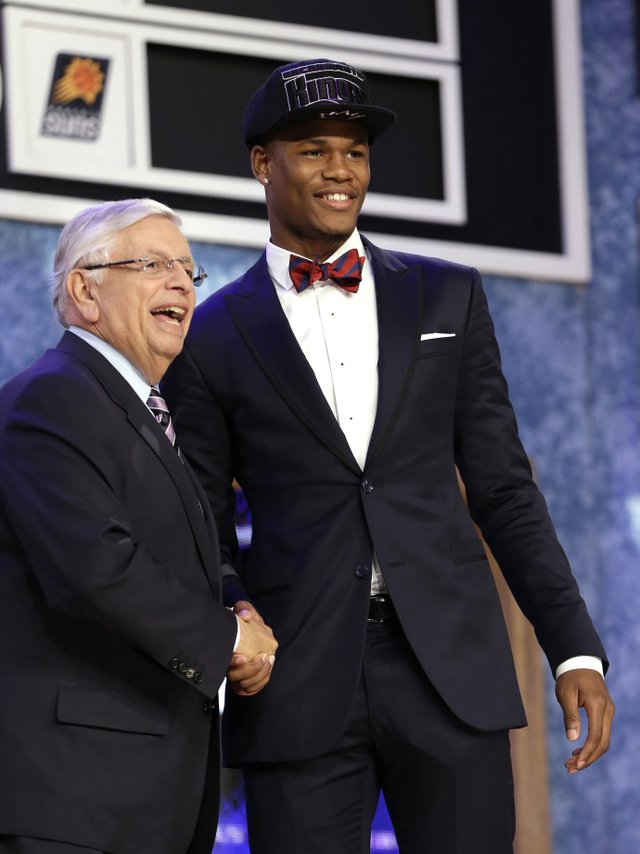 NBA Commissioner David Stern, left, shakes hands with Kansas' Ben McLemore, who was selected by the Sacramento Kings in the first round of the NBA basketball draft, Thursday, June 27, 2013, in New York.
Stories this photo appears in:
The Sacramento Kings are taking another chance on a Kansas product with potential. With Thomas Robinson's first-round flop still fresh from last season, Sacramento's new ownership and basketball operations team selected the latest Jayhawks standout with the seventh pick in the NBA draft Thursday night: shooting guard Ben McLemore.

When the Sacramento Kings snagged Ben McLemore at No. 7 in the NBA Draft, those around McLemore turned their thoughts to another former Jayhawk who unexpectedly slipped down the board on draft night 15 years ago: Paul Pierce. By Matt Tait