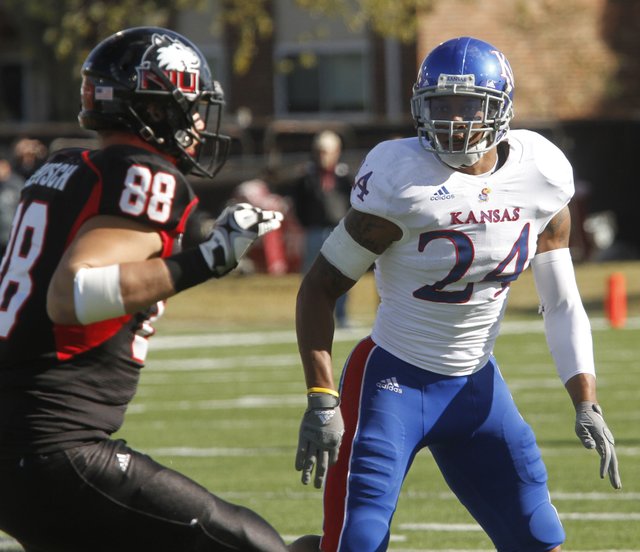 Kansas University safety Bradley McDougald (24) matches up with Northern Illinois tight end Tim Semisch in the first half of KU's game against the Huskies, Saturday, Sept. 22, 2012, in DeKalb, Ill.
Stories this photo appears in:

With their college careers now behind them, Kansas University football players Tanner Hawkinson and Bradley McDougald have turned their attention toward earning a spot on an NFL roster in 2013. Their goals received a boost this week when both were officially invited to February's NFL Scouting Combine in Indianapolis. By Matt Tait

During his four years with the Kansas University football program, wide-receiver-turned-safety Bradley McDougald has played two positions for three head coaches, lined up alongside some of the best players in school history and suffered through a trying period of consistent losing that has stretched into the first four games of his senior season.