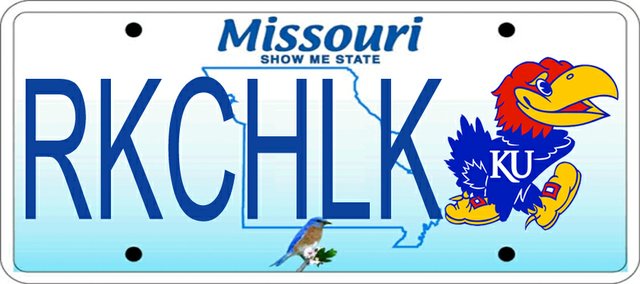 Missouri residents may have the option of getting personalized license plates displaying their Kansas University loyalties. This Journal-World photo illustration shows what the KU plates might look like if the logo was placed on the current Missouri license plate.
Stories this photo appears in:

A Jayhawk on a Missouri license plate? No need to check to see if those pigs have sprouted wings. It could be a reality as soon as June 2013.