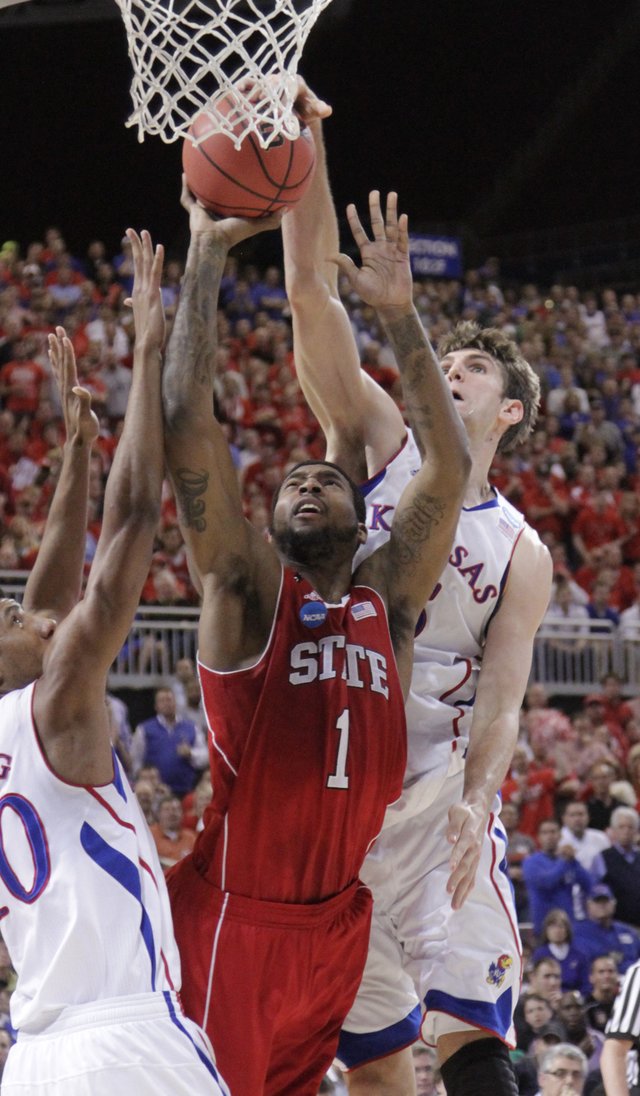 Jeff Withey, right, blocks a shot by Richard Howell (1) in the firsthalf of KU's game against North Carolina State in St. Louis Friday, March 16, 2012.
Stories this photo appears in:

Big man's blocks key as Kansas 'straps up' defensively
Thomas Robinson sat at his locker Friday night wearing the aches and pains, the bumps and bruises of another physical defense aimed at him. He looked forward to the ice bath he would take before getting a good night's sleep. The box score suggested Robinson was the main man in a 60-57 Kansas victory against North Carolina State. He had 18 points, 15 rebounds, two assists and two steals. But Robinson sent the credit for this one a few lockers to his right, where Jeff Withey drew a crowd.