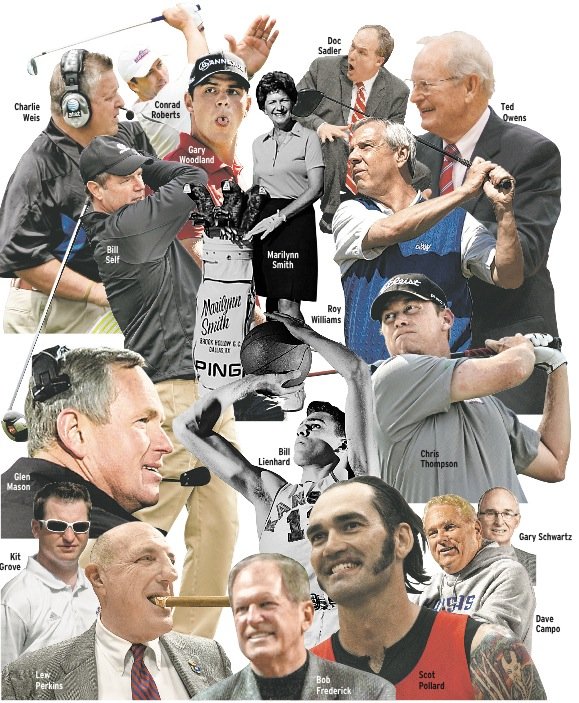 Journal-World staff picks for best golf scramble partners with Kansas University ties.
Stories this photo appears in:

One of the most popular events of the summer golf season is the scramble. Four guys get together for a few laughs, a couple of beverages and a fun round. It's the perfect set-up for any golfer, from awful to average, and it allows for players of all skill levels to compete on an even playing field. Such a setting is the scene for the fourth installment of our summer series, which looks back at some of the biggest and best names to come through KU.