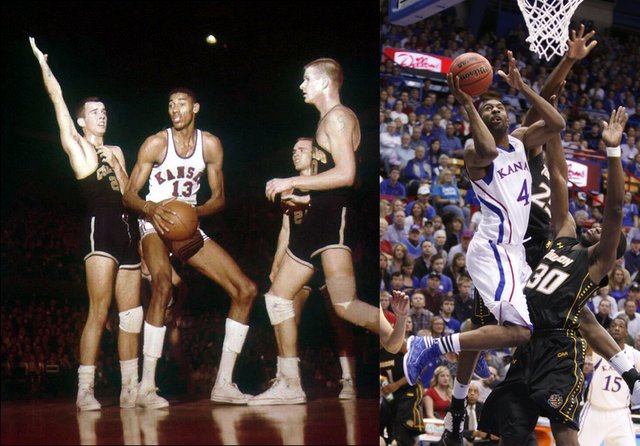 Current Kansas University forward Justin Wesley (4) will play KU legend Wilt Chamberlain (13) in an upcoming movie by Lawrence filmmaker and KU faculty member Kevin Willmott.
Stories this photo appears in:

Kansas University senior basketball forward Justin Wesley will not be scouring any of the trade magazines for possible reviews of his portrayal of legend Wilt Chamberlain in the movie "Jayhawkers." By Gary Bedore

Thursday is the last day for the upcoming feature film "Jayhawkers" to receive much-needed funding from the community whose story it tells.

It's only natural that when watching a college basketball player, the mind drifts to a name from that school's past he recalls. When Kansas University forward/center Justin Wesley goes to the free-throw line, Wilt Chamberlain comes to mind.