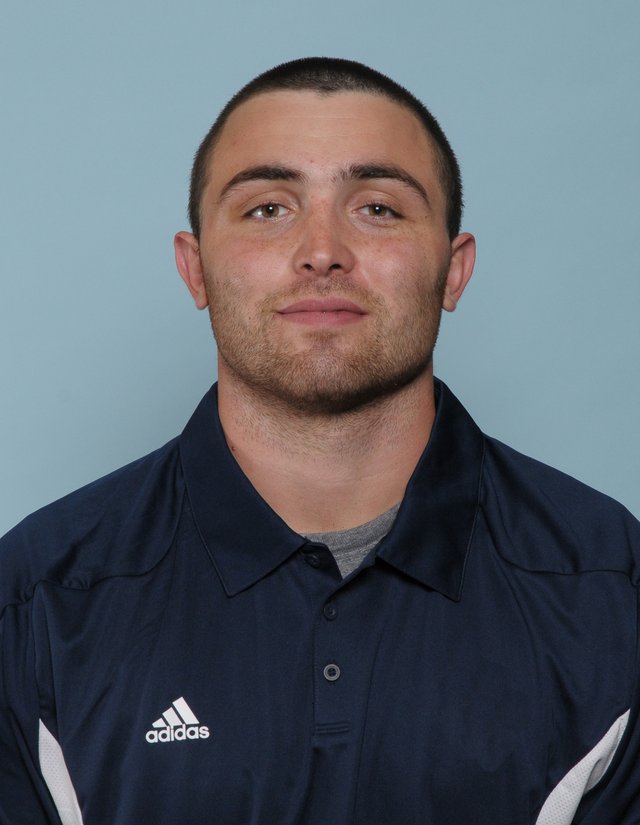 Former Notre Dame tight end Mike Ragone, who officially joined the Jayhawks on April 17.
Stories this photo appears in:
A colorful character with a thick South Jersey accent, a sharp sense of humor, an endearing laugh that has a hint of sinister to it and a deep love for Italian cooking and barbecue, Kansas University senior tight end Mike Ragone has but one color to his collar, and it's blue.
Although he committed to Kansas University weeks ago, former Notre Dame tight end Mike Ragone's place at KU was not official until Tuesday, when he signed a financial aid agreement with the Jayhawks.