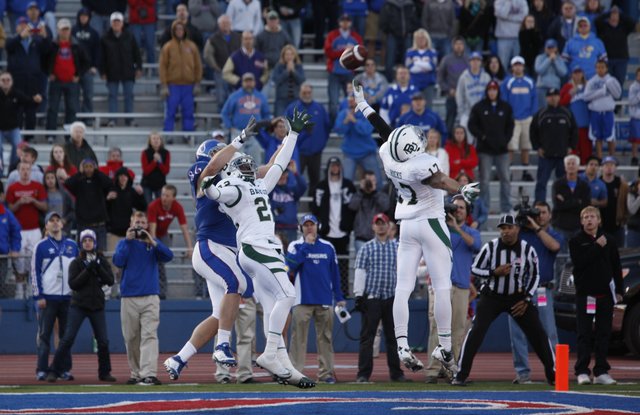 Kansas tight end Tim Biere can't come down with a two-point conversion attempt as he is boxed out by Baylor defenders Joe Williams (22) and Mike Hicks (17) during overtime on Saturday, Nov. 12, 2011 at Kivisto Field.
Stories this photo appears in:

Bears earn bowl eligibility for second straight year
Chants of "Bowl game! Bowl Game!" filled Baylor's football locker room after the Bears' 31-30 overtime victory over Kansas on Saturday afternoon at Memorial Stadium.