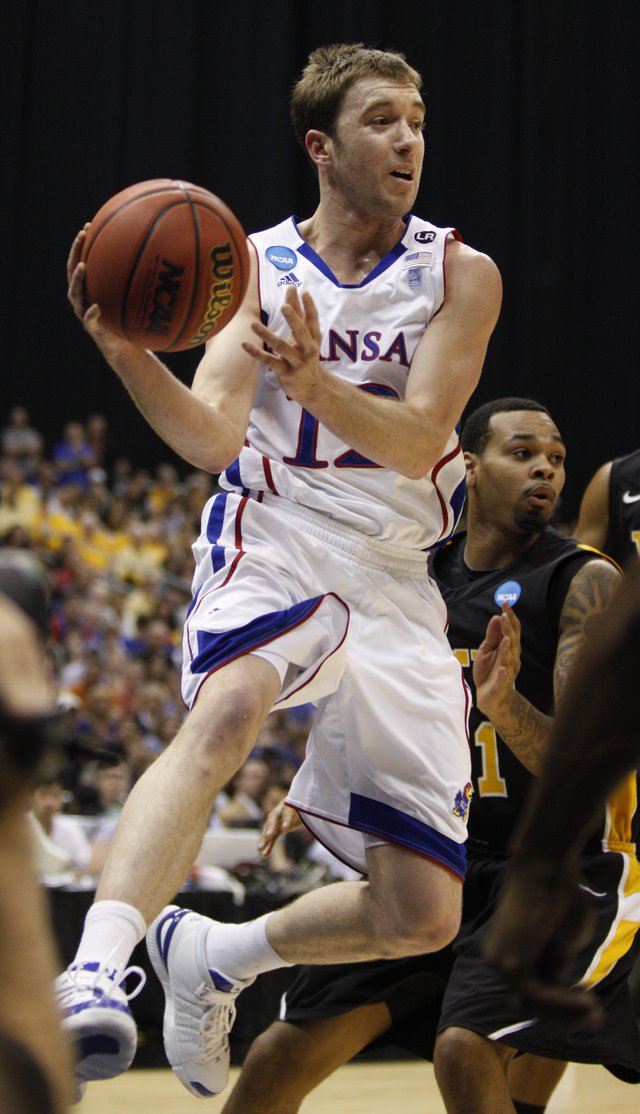 Kansas guard Brady Morningstar looks for an outlet pass around Virginia Commonwealth forward Toby Veal during the first half on Sunday, March 27, 2011 at the Alamodome in San Antonio.
Stories this photo appears in:

Former Kansas University basketball guard Brady Morningstar had what he called "a great experience" playing in Finland's top professional league this past season.

Brady Morningstar and Jerome Dyson, former starting guards for college basketball national powerhouses, recently talked about the same thing the rest of us interested in sports have been discussing lately in the office, at the dinner table, on the phone.

Brady Morningstar was not surprised Thursday night when informed he'd been selected in the third round of the NBA Development League draft.