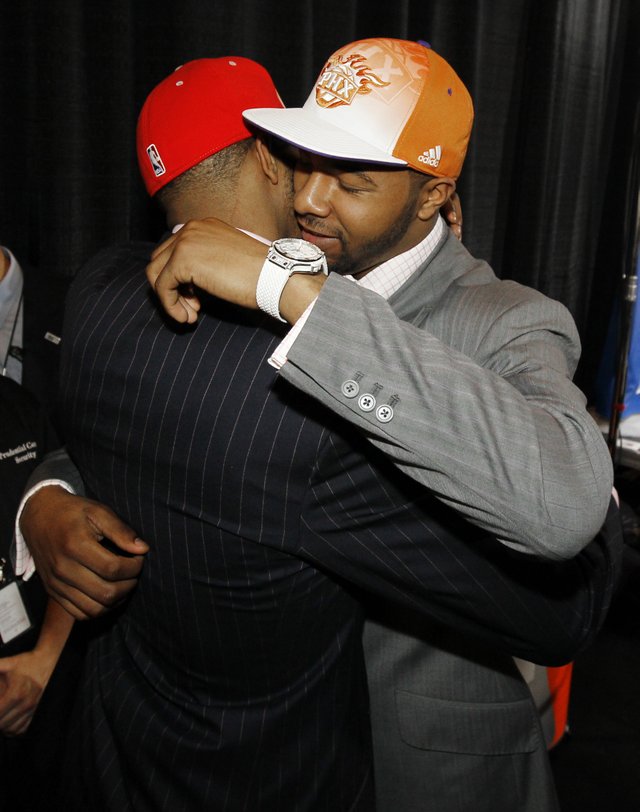 Twin brothers Markieff, right, and Marcus Morris, who played together at Kansas, embrace each other after they were picked No. 13 and No. 14, respectively, during the NBA basketball draft, Thursday, June 23, 2011 in Newark, N.J. Markieff was picked by the Phoenix Suns while Marcus was picked by the Houston Rockets.
Stories this photo appears in:

This week marks the fifth year in a row that I've made the summertime trek to the Big Apple to cover the NBA Draft, an obvious sign that the Kansas University basketball team has had some pretty good players during recent years.

As the first 12 picks of the 2011 NBA Draft rolled in without Kansas University's Marcus and Markieff Morris hearing their names called, the easy reaction would have been to panic.