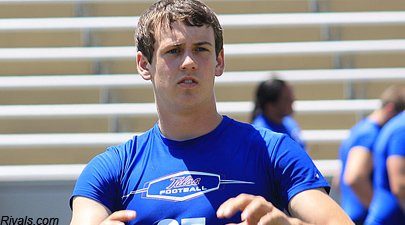 Seth Russell, a 6-foot-4, 195-pound quarterback out of Garland, Texas, orally committed to the Kansas football team on Tuesday.
Stories this photo appears in:

Earlier this summer, Kansas University recruiting coordinator and running backs coach Reggie Mitchell said the one position KU would try to sign in every class no matter how big or small was quarterback.

Lending credence to recruiting coordinator Reggie Mitchell's claim earlier this summer that, "you always take a quarterback," the Kansas University football program picked up an oral commitment from a three-star QB out of Texas on Wednesday.