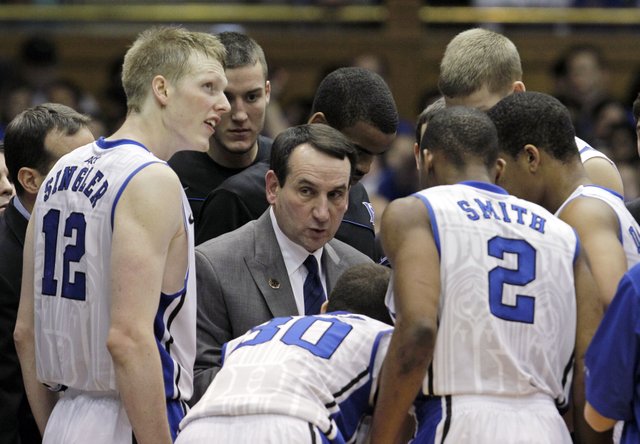 Duke coach Mike Krzyzewski talks with his team during the Blue Devils' 76-60 victory Jan. 15 against Virginia. Ranked No. 3 in the country but sure to fall after Sunday's 93-78 loss to St. John's, Duke is the early betting favorite to win the NCAA championship, but the field is so wide-open, the Devils' 3/1 odds seem a bit of a stretch.
Stories this photo appears in:

A Google of "odds to win the NCAA basketball championship" brought me to vegasinsider.com, which I guess makes me a Vegas insider of sorts. Not surprisingly, Duke has the best odds to win it all for what would be the first successful defense of a national championship since Florida did it in 2007.